Our Stories
FURTHERING CONVERSATIONS ON REPRODUCTIVE JUSTICE THROUGH REGIONAL FORA: EXPERIENCES FROM WOMEN DELIVER 2023
The Women Deliver Conference held in Kigali marked a pivotal moment, stirring transformative discussions and deepening our understanding of the pressing need to tailor Reproductive Justice to the unique African context. While this was the conference's first time in Africa, it undoubtedly provided an excellent forum for engaging in discourse that connected with the hearts and minds of persons committed to achieving Reproductive Justice in Africa.
Participants at the side event
A standout event during the conference was the side event organized by Ahaki, titled "Litigating Reproductive Justice in Africa: Re-imagining an Africentric Approach," which captured the essence of the conference's theme. This event, which received widespread attention and participation from a diverse audience, became a locus for impactful conversations. The presence and insights of funding and collaborating partners lent significant weight to the event.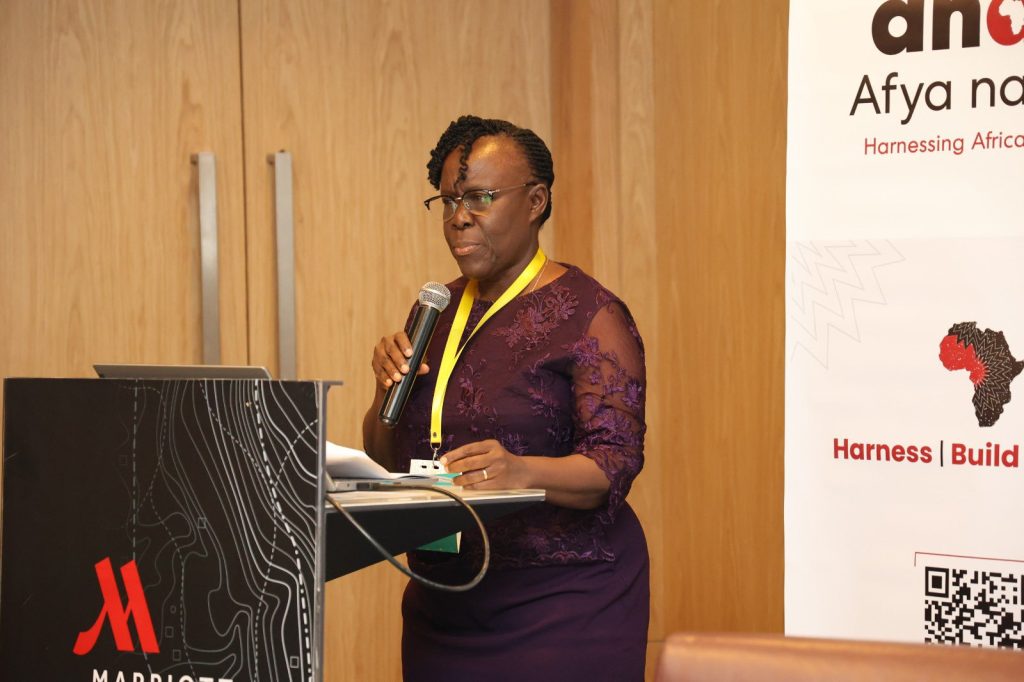 Hon. Prof. Lady Justice Lilian Tibatemwa Ekirikubinza, delivering the keynote address
Hon. Prof. Lady Justice Lilian Tibatemwa Ekirikubinza, a luminary in her own right as a justice of the Supreme Court of Uganda, graced the event with her wisdom during her keynote address. Her address not only shed light on exemplary cases focusing on Sexual and Reproductive Health and Rights (SRHR) that adopted an Africentric perspective but also acknowledged the progress made by African courts in realizing reproductive autonomy and justice. Challenges notwithstanding, she emphasized celebrating milestones, particularly Africa's unique position as the sole continent with a regional human rights treaty mandating SRHR provisions.
Hon. Prof. Lady Justice Lilian Tibatemwa Ekirikubinza together with Ahaki staff
Further discussions with Hon. Prof. Lady Justice Lilian Tibatemwa Ekirikubinza allowed Ahaki and her partners to glean insights from her experiences as a lecturer at Makerere University and her authorship of "More Sinned Than Sinned Against." These conversations added layers of inspiration, especially for participants who had recently completed a short course on Advocacy for Reproductive Justice in Africa by Afya na Ahaki, where concepts like reframing SRHR litigation through the lens of reproductive justice were explored.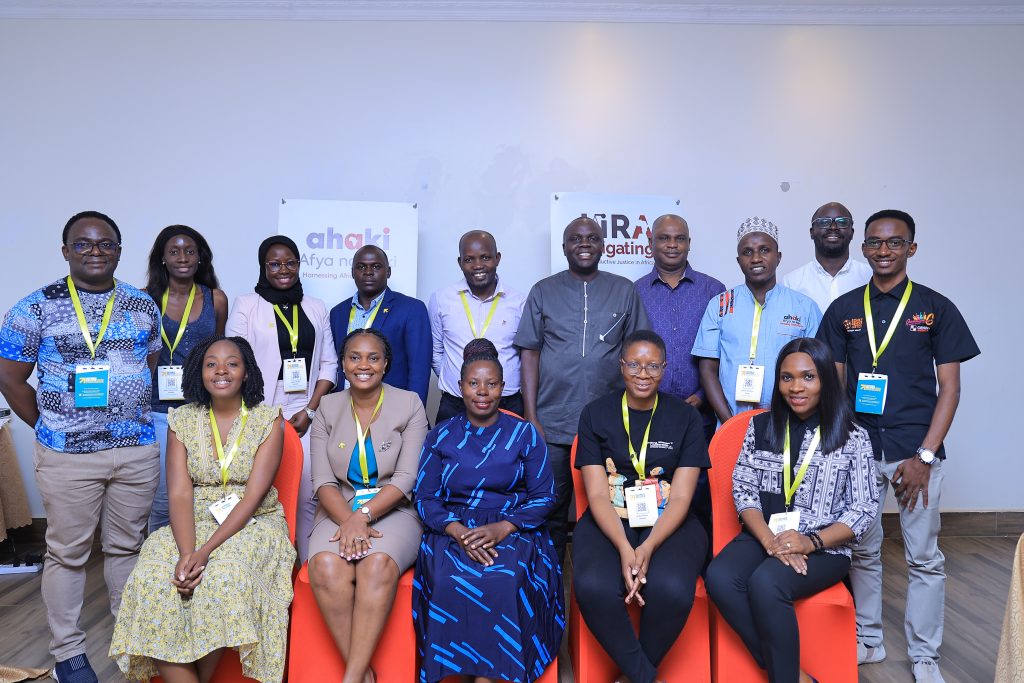 A group photo of Ahaki staff and the LIRA programme partners
The conference also provided a space for Ahaki to convene a gathering of the partners of her programme of work titled ''Litigating Reproductive Justice in Africa (LIRA)". The LIRA partners gathering offered a panorama of achievements and best practices in bolstering Reproductive Justice across the African continent. This assembly showcased the influence and recognition of Ahaki's efforts in promoting reproductive justice in Africa. The experience was a celebration of collaborative synergies among LIRA Programme partners. Women Deliver conference's theme of shared spaces, solidarity, and solutions resonated strongly as Ahaki connected with her funders and partners such as PAI, Planned Parenthood Global, Aids and Rights Alliance for Southern Africa, Reach a Hand Uganda, Amplify Change, Great Lakes Initiative for Human Development, Health Development Initiative, and KELIN, this created an atmosphere of purpose and inspired action.
Beyond Ahaki's side event, the pre-conference session centred on forging partnerships for bodily autonomy and the plenary session discussing the sustainability of feminist movements broadened perspectives. These sessions catalysed deep reflection and engagement with the core issues surrounding women's rights and empowerment.
In retrospect, the Women Deliver Conference served as a nexus of learning, networking, and collaboration, fuelling the momentum for enhancing the health, rights, and well-being of women and girls in Africa. As the echoes of the women's deliver conference continue to resonate, the conversations, connections, and insights gained during this transformative event will undoubtedly serve as guiding lights, illuminating the path toward a future where Reproductive Justice flourishes across the African landscape.